"There's a 30 percent chance that it's already raining," proclaimed Karen Smith immediately preceding her professing her abilities for harnessing her ESP…N. Might I add that she was standing in the rain as she made her miraculous prediction? Ok, so maybe the movie 'Mean Girls' isn't the best example of legitimate displays of psychic abilities. Heck, maybe the vast majority of people who claim to have psychic abilities don't actually have them; but if some semblance of psychic powers didn't exist at all, it would be awfully hard to justify all the hype surrounding them throughout several decades, and even centuries. In fact, even though it is unarguably difficult (if not impossible) to scientifically prove the existence of ESP, it has been said that the main reason it cannot be disproven, in the absence of overwhelming evidence for either argument, is simply because of the widespread belief in their existence.
Beyond simple claims and speculations, there are a few standout cases that seem just a little too real for the majority of people to argue against. Scientists and researchers have tried to prove and disprove these cases, but as it stands, there has been no concrete prognosis either way. Like a 7-year-old's belief in Santa, sometimes it's better to just leave it up to the imagination. So, without further ado, here are 3 psychic cases science just can't explain.
1. Animal Psychic Abilities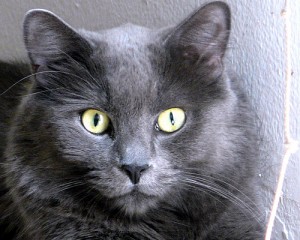 What? No, your dog probably can't tell you what your next big career move will be (if he does, send Rover my way). But some dogs might be able to tell you when the grim reaper has come knocking on a loved one's door. Think that's just as creepy? Yeah, you have a point. But in the true spirit of the phrase "truth is stranger than fiction," there have been several reported cases of dogs hysterically barking and howling at the exact moment of death of a loved one. And they don't have to be in the same room either. As Ann Lidel, owner of an intuitive Newfoundland, explains, her mother was in the hospital ill when her dog, at home with her at the time, started to howl in a tone she had never heard before.
Ann must've been as intuitive as her clairvoyant companion, because she immediately understood that her dog was howling to signal the death of her mother. She called the hospital, which confirmed her suspicions. Her mother had died the exact minute her dog began to howl.
This is just one of many cases in which a dog has gotten its non-existent panties in a wad over the death of a human. Even stranger are the animals who seem to seek out death like a 15 year old football player seeks out a freshman cheerleader before the homecoming dance.
The most solid example of this a seemingly morbid (emo, if you will) cat named Oscar. This particular pet psychic lives in a nursing home and has a sick sense for when residents are nearing their final hour. Just before the death of any given person, Oscar hops up on their bed for one last cuddle. So considerate of him to keep them warm in their last minutes on earth. Oscar's sense has proven to be so accurate, that the employees of the nursing home have given up on questioning it and learned to trust it, even going so far as to call for the family members of any patient who receives this notorious visit from Oscar. While some have argued that it could be possible for cats' fine-tuned sense of smell to allow them to identify a very subtle change in metabolism right before a human's death, this has yet to be proven. This leaves the psychic abilities of emo cat and distressed dogs' holding strong at their status of "unexplainable by science."
2. Telepathy
Used by superheroes and desired by desperate college exam-takers, telepathy (or "biocommunication," as the Russians like to call it) is another subject of much scientific research. Dating back to the 19th century, it still has yet to be disproven, or even clearly defined; making it strikingly similar to the mystery surrounding disappearing socks in the wash cycle. Many attempts to explain this phenomenon have claimed that it is simply a way of combining multiple sensory clues to form a vision or thought. Ah, but it couldn't be this easy. Several cases have put this theory to rest by displaying a transfer of thoughts across long distances (which more appropriately fit the word "telepathic," as it literally means "affected by distance).
3. Psychic Twins
No, they have not been featured in a Budweiser ad yet…at least we don't think so. Of all psychic phenomena, it would be safe to say that individual accounts of psychic abilities between twins are among the most highly documented. Beyond the recently famous psychic twins Terry and Linda Jamison (they were on the Tyra show, they have to be legit!), records of uncanny connections of twins have become so common, they've almost crossed the line from supernatural, to just-plain-natural. From stories of twins being adopted at birth by different parents, living completely separate lives, and later reconnecting to discover that they had the same hobbies, same career, and both married men with the same name; to stories of one twin experiencing severe cramping at the very moment the other twin went into labor (sounds like an unfortunate twist on sympathy pains).
With all of the documented cases out there, this phenomenon might be closest to being scientifically proven, as there have been a few studies in which twins were separated and one was exposed to different distressing stimuli, resulting in a definite reaction of distress to the isolated twin who wasn't exposed. That being said, there have not been results statistically significant enough to prove these theories for sure. And so the story goes, psychic abilities of twins are placed back on the "unproven" list. But really, is there any other place to be?
So now it seems that we've talked about a lot and proven nothing…wait, is this a political debate? But really, what is life without the great sport of debate, and emo cats, telepathics and psychics?