I found this fantastic Brain Leaders and Learners blog when I was surfing the Internet for interesting information to share with you guys. What I saw was an elegant web page containing great, insightful and knowledgeable articles related to "practical neuro-applications to facilitate changes you want to realize". I was highly impressed with the project that I saw, and the effort that the writers are putting into this site, so I thought I should hash out its details on our Mind Power Blog.
The Award-Winning Founder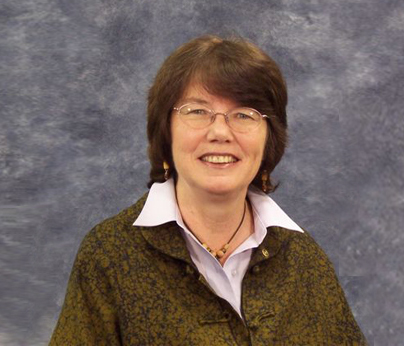 According to their About page, the blog is owned and administrated by Dr. Ellen Weber; CEO and President of MITA International Brain Based Center for Renewal in Secondary and Higher Education, an author, lecturer and columnist. She's also a reputed Radio & Television guest and has received the Greater Rochester Quality Council's 2004 Award for Excellence.
Using Roundtable Learning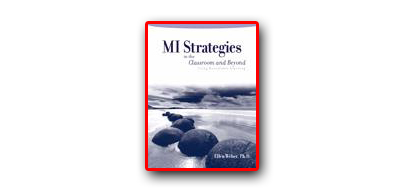 In her most famous work "MI Strategies in the Classroom and Beyond: Using Roundtable Learning", Dr. Ellen provides a collection of practical secondary- and college-level classroom applications of the Theory of Multiple Intelligences to free students' learning potential and enhance creative expression.
What's Inside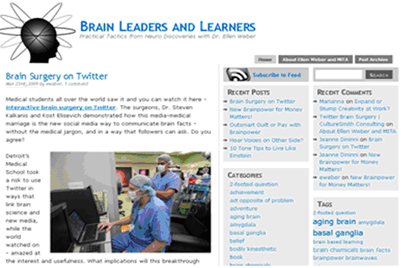 Brain Leaders and Learners is a blog that discusses interesting topics including, but not limited to, the practical Tactics from Neuro Discoveries. If you ask me, I liked the "Brain Surgery on Twitter", "Myths that Shape Secondary Schools", "10 Tragic Traits in Mind of a Cynic" and "Social Media Helps or Hurts Brainpower" articles the most. What I think the powerful content featured on this site is a blend of Dr. Ellen's unquestionable experience, brilliant expertise, consistent arguments and commitment in debating motivation, brain power and productivity.
Visit the blog and let us know what you think!